Dunlop-Dottridge Lecture:
Dan Kastner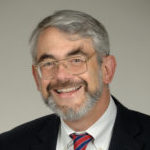 Dr. Dan Kastner obtained his A.B. summa cum laude in philosophy from Princeton University in 1973 and a Ph.D. and M.D. from Baylor College of Medicine by 1982. After completing Internal Medicine residency and chief residency at Baylor, Dan moved to the National Institutes of Health (NIH) in 1985. He is currently the Scientific Director of the Division of Intramural Research of the National Human Genome Research Institute (NHGRI). Throughout his career at the NIH Dan's research has focused on using genetic and genomic strategies to understand inherited disorders of inflammation, often stimulated by patients with relatively rare disorders seen at the NIH Clinical Center hospital. This work has provided detailed molecular explanations for these illnesses, has provided the conceptual basis for highly effective targeted therapies, and has informed our understanding of more common illnesses. Dan's group also proposed the now widely accepted overarching concept of autoinflammatory disease to denote disorders of the evolutionarily ancient innate branch of the human immune system. Dan has won a number of awards and honors, including election to the National Academy of Sciences in 2010 and to the National Academy of Medicine in 2012, and recognition as Federal Employee of the Year in 2018.
State-of-the-Art Lecture:
Michael Libman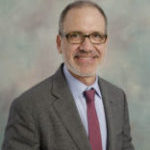 Dr. Michael Libman is director of the J.D. MacLean Centre for Tropical Diseases at McGill University and former Director of the Division of Infectious Diseases at McGill University and the McGill University Health Centre. He holds specialty certifications in Internal Medicine, Infectious Diseases, and Medical Microbiology from the Royal College of Physicians and Surgeons of Canada and holds the academic rank of Professor in the Department of Medicine at McGill University. In the past he has been the Director of both the Division of Infectious Disease and the Department of Medical Microbiology at the Montreal General Hospital. He was the Program Director for the Royal College training programs in both Adult Infectious Disease and Medical Microbiology at McGill for 10 years. He has had a special interest in tropical medicine and parasitology throughout his career. He has worked at the McGill Centre for Tropical Disease for over 25 years. This is a unique clinical unit which combines daily tropical medicine clinics serving a wide variety of travelers, immigrants, and visitors, a large pre-travel clinic, a regional reference centre for clinical parasitology and the Canadian national reference centre for parasite serology and molecular diagnostics. It is the existence of the pre-travel clinic, which has materials and expertise in vaccination and infectious diseases, that led to the connection with assessing and preparing patients for treatment with biologic agents. Over time, the Tropical Disease Centre has seen many of these patients, and tried to put together evidence based algorithms for rational and cost-effective prevention of infection.
Among his related activities, he is co-PI of the GeoSentinel Network, a network of nearly 70 travel and tropical disease clinics around the world working on sentinel surveillance of imported infections among various types of travellers. He is currently Chair of CATMAT, the Committee to Advise on Tropical Medicine and Travel for the Public Health Agency of Canada, and has been involved in many of the clinical guidelines published by this group. He works as a visiting professor in the Infectious Disease training program at Addis Ababa University, Ethiopia and a co-director of the annual international course in tropical medicine given at the Christian Medical College in Vellore, India, which strives to create a collaborative training experience for physicians from India and western countries. He also works as a consultant for infectious disease and microbiology for the Inuit communities of Nunavik in the Canadian eastern arctic region, where many of the infectious and diagnostic problems are surprisingly similar to those found in the tropics. His research interests have focused mostly on the effective use and interpretation of diagnostic testing procedures, and the epidemiology of imported infections.
Keynote Lecture:
Danielle Martin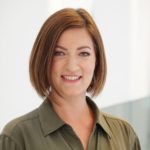 Dr. Danielle Martin is the Executive Vice-President and Chief Medical Executive of Women's College Hospital (WCH), where she is also a practicing family physician. Danielle is leading the hospital's strategy to establish Women's Virtual, Canada's first virtual hospital, aimed at improving care and reducing health system costs in ways that can be scaled up across our health care system.
Danielle's policy, clinical and academic expertise, combined with her commitment to health equity, have made her a highly regarded health system leader. She regularly provides expertise and formal advice to lawmakers both nationally and abroad.
Danielle holds a Masters of Public Policy from the School of Public Policy and Governance at the University of Toronto. She is an active scholar and an internationally recognized researcher on health system issues.
As a well-recognized media spokesperson, Danielle frequently provides commentary on health issues through her work as a health contributor at the CBC. Her national bestselling book 'Better Now: 6 Big Ideas to Improve the Health of all Canadians', was released in 2017.
In conjunction with her work at WCH, Danielle is an Associate Professor at the University of Toronto. The recipient of many awards and accolades, in 2019 she became the youngest physician ever to receive the F.N.G Starr Award, the highest honour available to Canadian Medical Association members.