Collaboration, Resilience and Advancement
Join us LIVE and On-Demand for the virtual CRA & AHPA Annual Scientific Meeting from February 24-26, 2021. The meeting is presented by the Canadian Rheumatology Association and Arthritis Health Professions Association.
This year's Annual Scientific Meeting will showcase the strengths of our extended rheumatology community, fittingly captured by our theme: Collaboration, Resilience and Advancement.
Whether from the comfort of your home or office, you will be able to engage with interactive programming, acquire insights from leading experts, create networking opportunities, attend crowd-sourced workshops, and much more.
Where: Virtual (attend from your computer anywhere in the world)
When: February 24-26, 2021
More information: Contact us at info@rheum.ca
Be sure to register and secure access to live and on-demand recordings of our leading-edge content, networking, and more! Please note that registration prior to the conference is required to view on-demand video recordings.
Satellite Meetings
Program Highlights
Keynote Lectures
State-of-the-Art, Crowd-Sourced and NEW Paired Specialty Workshops
Abstracts and Poster Tours
Satellite Symposia
Clinical Pearls and Mysterious Cases
RheumJeopardy
The Great Debate
Awards of Distinction
Exhibitors' Hall
And much more!
Keynote Speakers
The ASM keynote lectures include: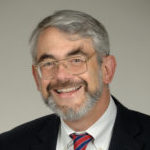 Dunlop-Dottridge, delivered by Dr. Daniel Kastner, NIH Distinguished Investigator, Inflammatory Disease Section, National Human Genome Research Institute (NHGRI). Dr. Kastner will speak on the advances made in understanding autoinflammatory diseases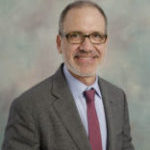 State-of-the-Art, delivered by Dr. Michael Libman, Director of the J.D. MacLean Centre for Tropical Diseases at McGill University. Dr. Libman will be speaking to us about vaccinations and rheumatic diseases.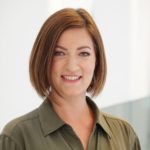 Keynote Lecture, delivered by Dr. Danielle Martin, family physician and Executive Vice-President and Chief Medical Executive of Women's College Hospital in Toronto. A highly regarded health system leader, Dr. Martin will speak to us about inequities in health care delivery in the current times.
Please click here to read a message from Vinod Chandran on behalf of the CRA Annual Scientific Meeting Program Committee.
We look forward to seeing you virtually this February!